"Human Infrastructure"
The President signed into law the long-awaited Jobs and Infrastructure bill. This paves the way for movement in the Senate on the now House-passed Build Back Better budget reconciliation package with investments of $1.75 trillion in "human infrastructure."
More >>
Policy NOTES

Housing in Federal Budget
As this fiscal year continues with 'flat level funding' and no formal budget in place, certain programs, notably housing and homeless assistance programs, will begin to experience constraints on existing vouchers due to rising inflation, housing costs and contract prices.

Climate Risks
The United Nations Framework Convention on Climate Change (UNFCCC) Conference of the Parties (COP26) accomplished a key objective for completing the Paris Agreement rulebook by issuing the Covered Decision, which maintains the Paris Agreement goal of limiting global warming to 1.5°C.

Cuba Policy
With advocacy partners, our advocacy is encouraging an appeal to President Biden urging him to implement a U.S. policy towards Cuba that addresses Cuban humanitarian and economic crisis and restores a policy of engagement between our two countries.

Immigration Policy Provisions
The House-passed version of the Build Back Better Act includes important immigration provisions. One part of the bill looks to recapture unused visa applications and improve processing, helping immigrant families and American employees.
Action Alerts



*NEW* ASK CONGRESS TO PASS THE AFGHAN ADJUSTMENT ACT
The stability and security of Afghan nationals admitted to the United States during evacuation operations is unsettled, and an Afghan Adjustment Act would help avoid additional hardship for themselves and their families. Use the LIRS Action Alert to promote its passage.
More >>



*NEW* TAKE ACTION TO HELP END HIV AND AIDS TODAY
On December 1, we joined our global ecumenical, interfaith and civic partners in observing World AIDS Day. It is a time to be mindful of our siblings who have been impacted by HIV and AIDS, and to take meaningful action to reduce this plight worldwide.
More >>





THANK YOU!
The ELCA Advocacy Network has been active in 2021 – through many hundreds of messages reaching policy makers using Action Alerts and in myriad ways in your own localities. Together, we achieve things on a scale and scope that we could never do otherwise – thank you!



SIGN UP
God is calling us into the world to serve together. Share the opportunity to connect our faith-based voices with policy decisions prioritized through ELCA social teaching and the shared experiences of the ELCA and its ministries with tools from the ELCA Advocacy Network - ELCA.org/ advocacy/signup.

More >>



Featured Resources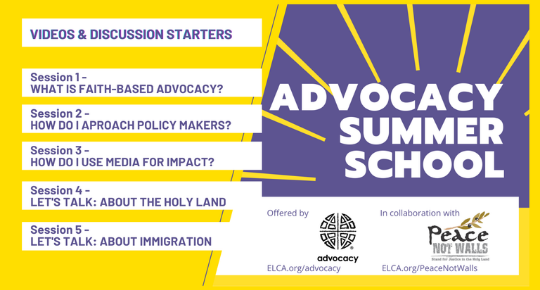 Video: Advocacy Summer School Series
Use these 30-minute reflections on advocacy tips and themes to lay groundwork with Discussion Starters in congregations, study groups, advocacy teams, individually plus other settings to deepen understanding of a topic and/or advance your own advocacy priorities.

Learn more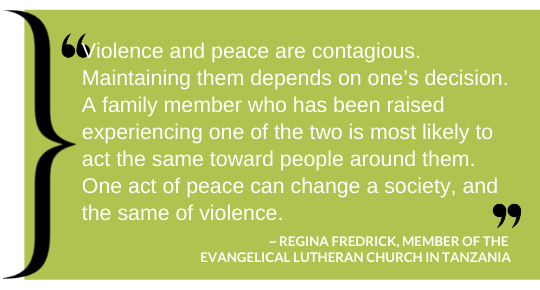 Blog: Facing family violence so peace catches on
"As a youth leader in my church, and at the regional level, I join other young people to advocate for an end to GBV and to promote gender justice. Rooting out harmful social norms that have no place in our homes, places of worship or society-at-large is critical," says guest blogger.

Learn more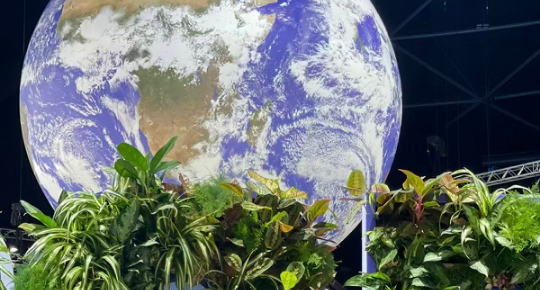 Blog: Song sung for climate justice critical for people of faith
News sources have told us many outcomes of COP26. Hear also from Lutheran leaders who give us a sense of what it meant to be there in this written reflection.

Learn more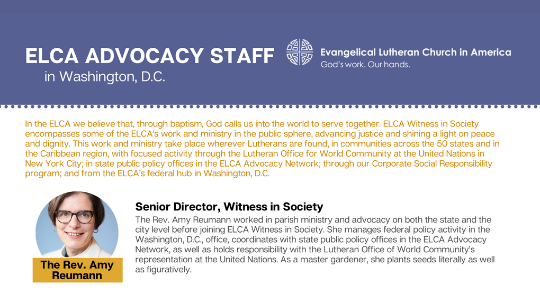 Resource: ELCA Advocacy Staff in Washington, D.C.
Meet skilled policy advocates who monitor legislative developments pertinent to ELCA federal policy priorities and advance our opportunities and voices as people of faith.

Learn more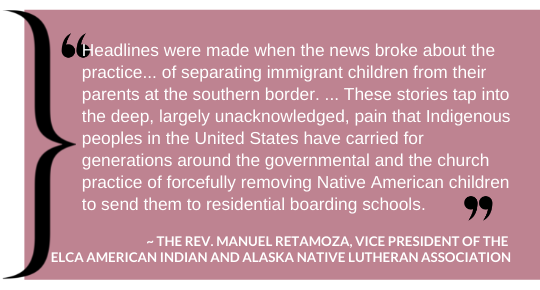 Blog: Invest in future by telling Indian boarding school truth now
"We can't sit back and ignore the truth when it is presented to us. Truth once revealed must be struggled with, even the painful truths of what we have done and left undone as a church and as individuals," says guest blogger.

Learn more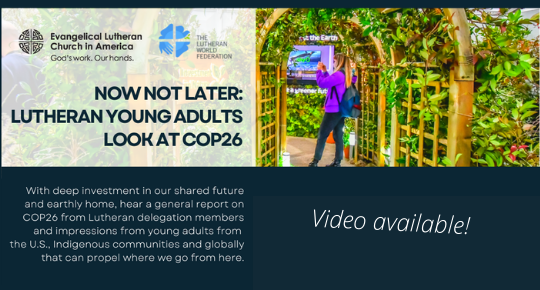 Video: Now Not Later - Lutheran Young Adults Look at COP26
With deep investment in our shared future and earthly home, hear a general report on the COP26 from Lutheran delegation members and impressions from young adults from the U.S., Indigenous communities and globally that can propel where we go from here.

Learn more
Dates of Note


INTERNATIONAL MIGRANTS DAY
ELCA staff members Giovana Oaxaca and Ryan Cumming discuss migration and immigration policy in a new ELCA World Hunger podcast.


ECUMENICAL ADVOCACY DAYS
Save the date for the virtual conference, themed "Fierce Urgency: Advancing Civil & Human Rights." The ELCA is an Ecumenical Advocacy Days sponsor.