Scripture guides every aspect of our lives as Christians, including how we engage with people who move to our communities. As we celebrate the beginning of Lent, a time for reflection and spiritual evaluation, I invite you to join me in completing the 'I Was a Stranger' Challenge.
Here is how to participate:
Download and print the 'I Was a Stranger' challenge bookmark, which will guide you to a different bible reading every day. A digital version of the challenge can be found in the Bible app. Simply download the Bible app and look under plans for the "I was a Stranger" bible plan.
Commit, over the course of 40 days, to read one Bible passage each day that speaks to God's heart for those who have been displaced, and pray that God gives us God's heart for all God's people.
Invite someone who has a different perspective than you about what it means to welcome the stranger and invite them to do the challenge with you. Reflect on your readings and pray together.
Reflect with us! We would love to hear about how this challenge is going for you. Email AMMPARO@elca.org or visit us on Facebook to share your experience.
The 'I Was a Stranger' Challenge is simple! I started the challenge at the beginning of February and it has provided daily inspiration for my work with Central American children and families displaced from their communities. Will you join me in committing over the course of 40 days to read one Bible passage each day and pray that God gives us God's heart for all God's people?
Pastor Alexia Salvatierra from the ELCA Southwest California Synod, the National Immigration Forum and the Evangelical Immigration Table created this challenge for people of faith to continue to discern our role in welcoming the stranger. Watch her talk more about the 'I Was a Stranger' challenge here!
As migration continues to be an important and divisive topic in our communities, our commitment to the authority of scripture is at the heart of why Christians believe we should love, welcome and seek justice for migrants, refugees and other foreigners.
Faithfully,
Mary Campbell
Program Director, AMMPARO
---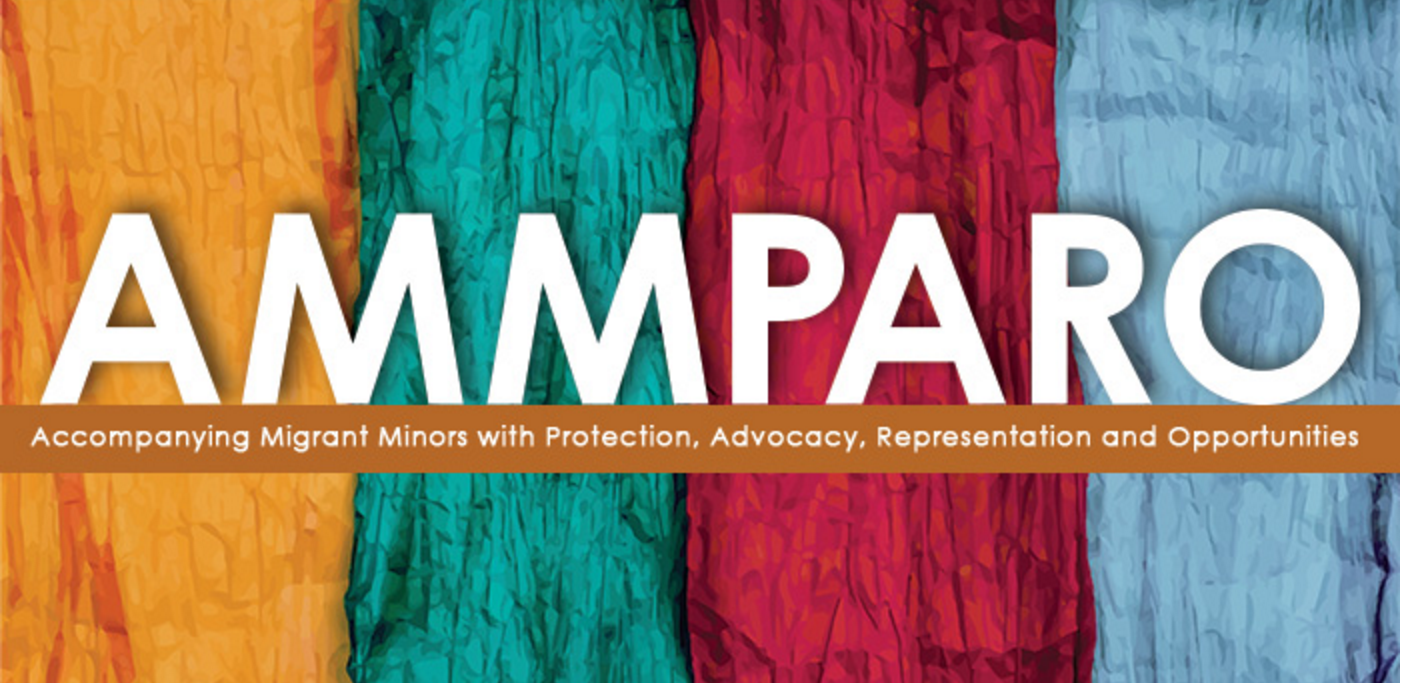 Do you want to learn more about how the ELCA is committing to accompany migrant children today and in the future? Visit ELCA.org/AMMPARO today!


Support ELCA World Hunger | ELCA Advocacy

This email was sent to members and friends of the Evangelical Lutheran Church in America.

To update your email address or your communication preferences, please click here.
To ensure that you continue to receive these emails, please add us to your address book or safe list.
© Evangelical Lutheran Church in America, 8765 W Higgins Rd, Chicago, IL 60631 800-638-3522 | Home | Privacy Policy | ELCA Advocacy