Foreign assistance funding: FY2020
For Fiscal Year 2020, significant (at 24%) cuts have again been proposed by President Trump to the International Affairs budget compared with Fiscal Year 2019 enacted levels. More >>
Policy NOTES

Global Fragility Act
A bipartisan group of representatives and senators have recently introduced this bill to address issues of conflict around the world. The bill seeks to improve the capacity of the U.S. government to identify and address threats to civilians.

Central America TPS
An update of repercussions from ending the Temporary Protected Status (TPS) for countries like El Salvador and Honduras are explored in a revised resource to which ELCA Advocacy contributed.

Foreign assistance funding
On March 30, President Trump directed foreign assistance to El Salvador, Guatemala and Honduras to end as the administration indicated these countries have failed to curb immigration to the U.S.

Climate Action Now Act
The Climate Action Now Act was introduced on March 27 which would prevent federal funds from being used by the Administration to withdraw from the Paris Agreement and calls for honoring pollution reduction commitments.
Action Alerts



PERSONALIZE A PUBLIC COMMENT BEFORE APRIL 10 TO OPPOSE TIME LIMITS ON FOOD BENEFITS
An extension gives you a chance to sitll add your public comment, joining nearly 500 Lutherans who have already expressed opposition to a proposed USDA SNAP rule.

ACCESS TO PLACES OF WORSHIP IN JERUSALEM
ELCA Peace Not Walls posts in the Action Center an appeal to congressional representatives o strongly urge Israel to ensure free access to places of worship in Jerusalem.



THANK YOU!
Your letters, public comments and phone calls bring Lutheran engagement into public discourse and action on issues that make a real difference for many who face hardships of hunger, poverty, homelessness and injustice in our local communities and around the world.



HAVE AN IMPACT
Not already part of the ELCA Advocacy network? Sign up and/or invite others to receive news and Action Alerts at times when engagement is most impactful.


Featured Resources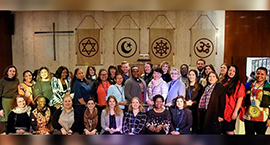 Blog: The imperative to leave no one behind
After participating in the United Nations Commission on the Status of Women held in March 2019, Abbigail Hull, Hunger Fellow with ELCA Advocacy, reflects on the refrain to "leave no one behind" heard in the Sustainable Development Goals, by Ecumenical Women at the United Nations, and in the church.

Learn more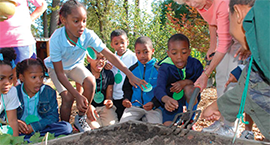 Resource: Earth Day Sunday 2019
"Next Generation Rising" is available from Creation Justice Ministries, in which the ELCA is a partner. It focuses on stories of children and youth leading the way for creation justice, usable for a focus around Earth Day on April 22 - which falls very close to Easter Sunday this year - or another time that makes sense in your congregation.

Learn more
Dates of Note

ECUMENICAL ADVOCACY DAYS
#TroublingTheWaters is the theme of this ELCA co-sponsored event. Many Lutherans are participating and leading workshops, worship and activities.


ELCA ADVOCACY CONVENING
Our advocacy in light of disasters intensified by climate change is theme when ELCA leaders are in D.C. through May 1.