Top interfaith priorities for next COVID-19 response bill
On May 1, the ELCA Advocacy office joined 34 other denominations and religious organizations in a letter to members of Congress. "As organizations representing a broad array of religious beliefs and faith traditions," it reads, "we write to urge you to act with urgency to pass another COVID-19 response bill that first prioritizes vulnerable individuals and communities." The letter goes on to share specific concerns, such as a request to collect and release federal demographic data so public health officials can begin to understand and address racial disparities in rate of infection and morbidity due to the coronavirus which are disproportionately higher in communities of color. Other concerns raised include domestic human needs, criminal justice, Native American issues, immigration, health care and more. "Interfaith Sign on Letter – COVID-19 Priorities (May 2020)" can be accessed at domestichumanneeds.com.
More >>
Policy NOTES

DACA concerns
Even as the Supreme Court prepares to rule on the status of the Deferred Action for Childhood Arrivals (DACA) program, the ELCA has joined 248 others requesting that, in light of the COVID-19 pandemic, the U.S. Department of Health and Human Services (HHS) restore DACA recipients' access to benefits under the Patient Protection and Affordable Care Act (ACA).

Northern Triangle funds released
Secretary Mike Pompeo announced this week that the U.S. government will release $258 million for the Northern Triangle because the countries have made progress on curbing illegal migration. The United States suspended funding assistance to the Northern Triangle last year.

Debt relief to help countries face pandemic
The G20, the World Bank and the International Monetary Fund have agreed to suspend debt repayment for some of the world's lowest-income countries through the end of this year so that these countries can more easily respond to the COVID-19 pandemic, a move supported by ELCA Advocacy and its faith-based partners.

Virtual Ecumenical Advocacy Days
In place of an in-person event, the annual Ecumenical Advocacy Days (EAD) conference sponsored by the ELCA held its seminar via web conference on April 29, drawing connections among climate change, economic injustice and the current public health crisis. View the seminar here.
Action Alerts



TAKE ACTION ON THE NEXT CORONAVIRUS SUPPLEMENTAL BILL
Congress is considering another package to address the economic impact of COVID-19, and you can emphasize your faith-based priorities.
More >>



URGE CONGRESS TO ENHANCE GLOBAL HEALTH SECURITY
This legislation will revitalize the U.S. government's commitment to advancing global health security, a need that has only increased in awareness raised by the pandemic.
More >>





SUPPORT EFFORTS TO PREVENT CHILD AND MATERNAL DEATHS
A bipartisan group of U.S. senators has introduced legislation to reduce the number of child and maternal deaths globally.
More >>





PEACE NOT WALLS - APRIL
Restore funding for the United Nations Relief and Works Agency and urge an end to the Gaza blockade.

More >>



Featured Resources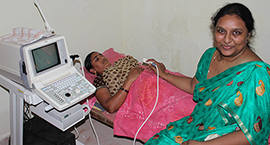 Resource: Maternal and child health
Years of research and experience have shown that preventative measures, early diagnosis and low-cost health interventions are critical for many health conditions, as well as for maternal and child health care. This entry in the Global Health Series highlights themes and ELCA involvement.

Learn more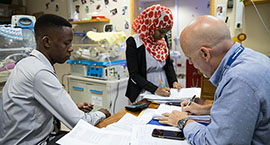 Resource: Global health security
Wise public health investments lead to significant social and economic returns. As with the current COVID-19 pandemic, the United States must work with other governments and multilateral institutions to enhance the global capacity to prevent, detect and respond to infectious disease outbreaks.

Learn more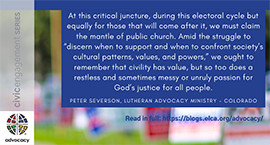 Blog: The Paradox of Civility
"Amid the struggle to 'discern when to support and when to confront society's cultural patterns, values, and powers,' we ought to remember that civility has value, but so too does a restless and sometimes messy or unruly passion for God's justice for all people," writes our guest blogger.

Learn more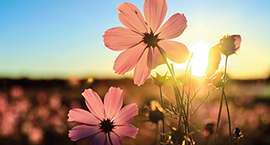 Blog: AND IT IS GOOD tour of photos
Launched in New York and Geneva in September 2019, during the United Nations Climate Action Summit, this photo exhibit draws attention to the importance of biodiversity and affirms that creation is good. Spend time savoring the photos with Bible passages in English and Spanish.

Learn more
Dates of Note


SOCIAL MESSAGE COMMENT PERIOD CLOSES
Through this date, ELCA members are invited to provide feedback on a draft of the church's forthcoming social message on government and civic engagement.


CREATION CARE AMBASSADORS TRAINING
Be part of inspiring climate solutions that protect our families and communities now, and ensure a prosperous, just and secure future.
Webinar training registration. Flyer >>