COVID-19 STIMULUS PACKAGE
The next federal stimulus package to address COVID-19 impacts remains in negotiation. While Congress is presently in the traditional period of an August recess, originally scheduled to end September 7, lawmakers are aiming to reconcile differences. A temporary 15% increase in Supplemental Nutrition Assistance Program (SNAP) benefits has been a continuing interfaith advocacy effort in this new round of COVID-19 legislation. Use the Action Alert to urge this and other considerations in the far-reaching package.
More >>
Policy NOTES

HUD HOUSING RULES
In a busy month, the Department of Housing and Urban Development (HUD) announced in early July that they would be advancing an initiative to weaken implementation of the 2016 Equal Access Rule, which would undermine transgender and non-binary protections for people seeking shelter. Also, HUD Sec. Ben Carson announced that the administration would take steps to roll back key racial housing protections in the Affirmatively Furthering Fair Housing (AFFH) Rule.

INTERNATIONAL INTERSECTIONS
ELCA Advocacy is working in partnership with Jubilee USA Network members urging the U.S. government to support expansion of debt relief for highly indebted poor countries. We are asking for the U.S. to support provision of low interest grants called Special Drawing Rights (SDRs) through the International Monetary Fund (IMF), which will provide funds to countries to respond to the COVID-19 pandemic.

ENVIRONMENT CONSERVATION BILL SIGNED
On August 4, President Trump signed the bipartisan Great American Outdoors Act of 2020 into law offering more federal resources for national parks, wildlife refuges, Indigenous public lands and our crumbling public land infrastructure. Lutheran advocates have collaborated with many in a slow-building movement for years to promote better stewardship principles for our nation's public lands.

DACA MEMORANDUM
A July 28 memorandum on Deferred Action for Childhood Arrivals (DACA) from the acting secretary of the Dept. of Homeland Security may begin the process of dismantling this needed form of protection. Even as suffering and sacrifice in this time of pandemic require national focus, the administration is prioritizing taking away protections and setting the stage for further disbanding of DACA.
Action Alerts



*new* ASK HUD TO UPHOLD GENDER PROTECTIONS AT SHELTERS
Make public comment through Sept. 22 on HUD proposed a new rule that could decrease shelter access and increase the risk of homelessness for transgender and non-binary people in our communities.
More >>



*update* MOVE PROTECTIONS FOR WOMEN AND GIRLS IN HUMANITARIAN CRISES FORWARD
Initiatives such as Safe from the Start can move effective prevention and response to gender-based violence at the onset of humanitarian emergencies to the forefront of humanitarian work.
More >>





TAKE ACTION ON THE NEXT CORONAVIRUS SUPPLEMENTAL BILL
There is much to be decided. Use this Action Alert to share your faith-reflective priorities with Congress as they consider a new supplemental package to address the economic impacts of COVID-19.
More >>




ENSURE LASTING PROTECTION FOR YOUNG ADULTS KNOWN AS DREAMERS
Legislation would provide conditional permanent resident status and a roadmap to eventual U.S. citizenship for these young people.

More >>



Featured Resources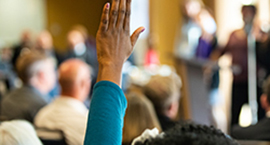 Blog: August 2020 recess opportunity
Congress traditionally takes a recess during the month of August, allowing lawmakers time to return to their home states and congressional districts to connect with constituents. That may look different this year, but the month still holds meaningful potential for local advocates to advance relationships and engage with elected officials. Here are some timely questions and talking points based upon ELCA Advocacy priorities.

Learn more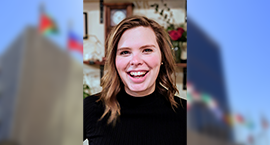 Blog: Accountable for racially-inspired human rights violations
"As an intern with the Lutheran Office for World Community, I have the incredible opportunity to 'sit-in' on virtual meetings to observe the UN and civil society members actively wrestle with the world's greatest challenges. An intersectional lens is largely maintained in conversations, making it clear that existing inequalities like racism and xenophobia create differentiated experiences within a crisis," writes guest blogger.

Learn more
Dates of Note


"GOD'S WORK. OUR HANDS." SUNDAY
Advocacy action is not dependent upon physical proximity and is a faithful way to serve our neighbors. Use toolkit for great ideas.


CREATION CARE AMBASSADORS TRAINING
Be part of inspiring climate solutions that protect our families and communities now, and ensure a prosperous, just and secure future. Flyer available.