Infrastructure Proposal
The White House announced the first of two infrastructure proposals to Congress in late March. The $2.2 trillion "American Jobs Plan" would make largescale investments in the U.S. and pay for most provisions by raising the corporate tax rate from 21% to 28% and closing tax loopholes. Faith advocates in the coming weeks will be critical in ensuring that investments prioritize those of us in the greatest need and are equitably shared among groups who often fail to see the impacts of largescale investments.
More >>
Policy NOTES

Child Nutrition
The U.S. Department of Agriculture (USDA) extended free summer meals through September 2021, providing nutrition for up to 12 million children. Additionally, USDA has extended critical waivers through the 2021–22 school year, facilitating delivery to children nutrition they need through schools and childcare providers.

Mixed Reactions to Refugee Announcement
The revised Presidential Determination (PD) of 62,500 that was announced as a goal for FY21 by the Biden Administration has still not been finalized. After a disappointing announcement Apr. 16 of retention of the standing record-low admissions cap of 15,000, the administration clarified the intent to set a final raised cap by May 15.

Uighur Human Rights
Last month the U.S., E.U., Canada, and Britain announced targeted sanctions against certain Chinese leaders and entities over human rights abuses against Uighurs and other minority groups in the northwestern Chinese region of the country. There are about 12 million Uighurs living in north-western China.

Faith Groups and Climate Crisis
Ahead of the Leaders' Summit hosted by President Biden, the ELCA played a key role gathering global interfaith leaders for a US Climate Action Week Side Event. "Faith and Frontline Call to Action: Good Trouble for Justice" called for inclusion of voices, ideas, and expertise of frontline and faith communities alongside career politicians toward climate solutions.
Action Alerts



SUPPORT THE EQUALITY ACT
The House has passed the bipartisan Equality Act, a bill that would add sexual orientation and gender identity alongside race, gender, religion, national origin, age, and disability. Now the Senate must act.
More >>



SUPPORT IMMIGRATION REFORMS AND CITIZENSHIP PATH FOR IMMIGRANTS
After decades of missed opportunities, Congress is on the verge of passing immigration reforms, including a pathway to earn citizenship.
More >>





VIOLENCE AGAINST WOMEN ACT REAUTHORIZATION
VAWA is an essential tool in combating gender-based crimes, including domestic violence, human trafficking, sexual assault, and other forms of violence against women.
More >>





PEACE NOT WALLS - APRIL
In recent months, demolitions and seizures of Palestinian structures in the West Bank, including East Jerusalem, have intensified significantly. Urge Congress to speak out.

More >>



Featured Resources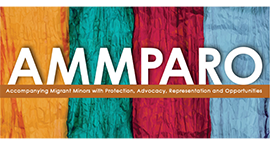 AMMPARO Blog: Welcoming Migrants at the Border and AMMPARO: A Whole-Church Response Mobilized
In recent weeks, growing insecurity has driven more families and children to the U.S. border with Mexico. Through acts of love and service, the ELCA continues to support migrants and advocate for just and compassionate solutions.

Learn more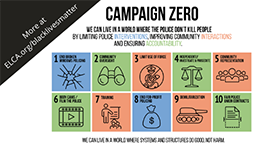 External Resource: Campaign Zero
Campaign Zero encourages local, state, and federal policymakers to focus on solutions with the strongest evidence of effectiveness at reducing police violence and focuses on a world where the police don't kill people through limiting police interventions, improving community interactions, and ensuring accountability. Link from ELCA.org/blacklivesmatter and joincampaignzero.org/.

Learn more
Dates of Note


NATIONAL FAITH AND CLIMATE FORUM
Part of the American Climate Leadership Summit (ACLS). The ELCA is a partner.


NATIONAL DAY OF AWARENESS FOR MISSING AND MURDERED NATIVE WOMEN AND GIRLS