ELCA Advocacy Alert
Today, we present our ELCA Advocacy Update for the month of August. Please read below for important information on ELCA Advocacy efforts in Washington, across the country and throughout the world. To read the full version of the update and for more information on advocacy efforts from our Lutheran State Advocacy offices, visit our blog!
---
ELCA Advocacy, Washington D.C.
ELCAvotes: In the lead up to Election Day on November 6th, this coming "God's work. Our hands." Sunday on Sept. 9, will feature ELCAvotes advocacy resources to use during the day of service. This year's resources will focus on voting rights, including a background resource guide and a template letter to Congress supporting the Voting Rights Advancement Act.

ELCAvotes is a non-partisan initiative to expand the role of the church in encouraging voter participation. Updated congregational resources, Lutheran Bible studies, factsheets and civic participation guides are online at ELCA.org/votes. More ELCAvotes resources, such as interfaith webinars, blogs and social media toolkits, will be released over the summer and fall. Be sure to sign up to ELCAvotes to be the first to receive new resources!

FARM BILL UPDATE: In late July, the House of Representatives voted to conference with the Senate on the 2018 farm bill. Many of our nation's most critical food and farm policies depend on the renewal of the farm bill, impacting people from rural America to developing countries. Among the differences between the House and Senate bills that need to be addressed are conservation programs and the Supplemental Nutrition Assistance Program (SNAP).

As House lawmakers head to their home districts for August recess, now is a critical time to reach out to legislators in support of compassionate, comprehensive policies that religious leaders have long supported. Find out how you can coordinate action with your lawmakers while they are in town with the ELCA In-District Guide. ELCA Advocacy will share an updated action alert in support of a comprehensive, bipartisan farm bill in August. Stay up to date with the farm bill through ELCA Advocacy Blogs.

PREVENTION OF GENOCIDES AND ATROCITIES: On July 17, the House passed the Elie Wiesel Genocide and Atrocities Prevention Act. If signed into law, it would recognize preventing genocide and other atrocities as a core national security interest and moral responsibility. ELCA Advocacy and ecumenical partners are major supporters of the bill and its focus on atrocities worldwide.

As currently written, the act would help coordinate U.S. efforts to prevent global atrocities from occurring and also introduce prevention training for foreign service officers. It would also require the president to update Congress on efforts taken to minimize violence in countries at risk and provide global assessments of instability, conflict and atrocities. Lutherans are encouraged to share their opinion on the bill, and ELCA Advocacy will share an action alert with more information on it in the coming weeks.
---
Lutheran Office for World Community

FORUM DISCUSSES "SUSTAINABLE AND RESILIENT SOCIETIES": In 2012, the U.N. High-Level Political Forum on Sustainable Development (HLPF) was mandated by the Conference on Sustainable Development. This year's HLPF met July 9-18 with the theme "Transformation towards sustainable and resilient societies," reviewing progress made toward the Sustainable Development Goals (SDGs).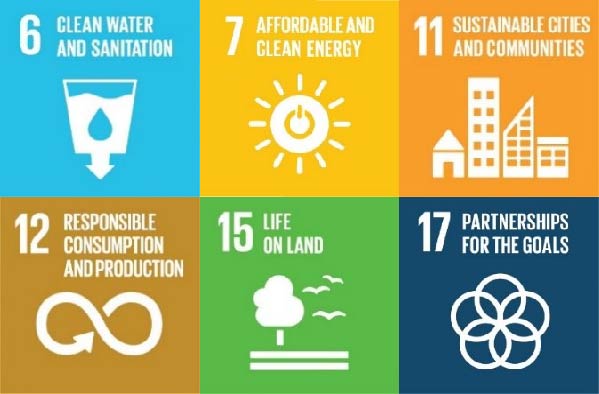 This year's conference included 25 meetings, more than 250 side events and 46 voluntary national reviews attended by more than 2,200 participants. Read the closing remarks of Marie Chatardová, president of the U.N. Economic and Social Council, here; those delivered by U.N. Secretary-General António Guterres may be read here.

On July 16, the U.N. Population Fund, in collaboration with U.N. faith-based partners, including The Lutheran World Federation and ACT Alliance, offered the HLPF side event "Strengthening Resilience Through Faith-Based Partnership: Women and Girls' Health in the Context of SDG 11."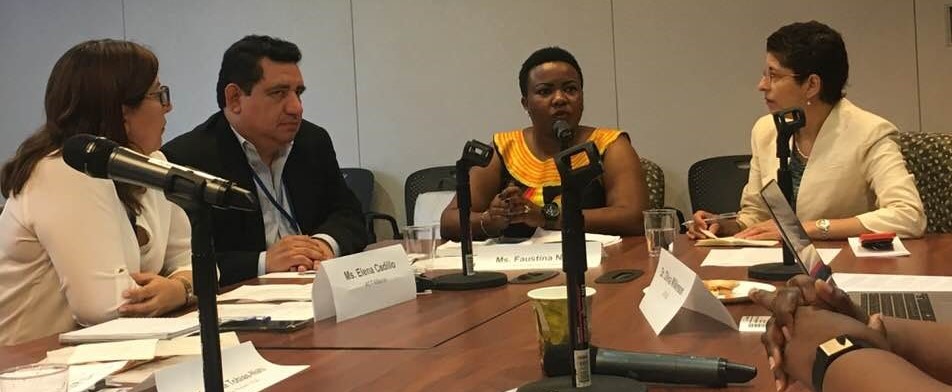 Faustina Nillan Manyangu, national director for women and children in the Evangelical Lutheran Church in Tanzania, was a panelist. Her work focuses on vulnerable groups of women and children who are marginalized and susceptible within the church and the community at large.

CONSENSUS REACHED ON MIGRATION COMPACT: The final intergovernmental negotiations for the draft Global Compact for Safe, Orderly and Regular Migration were concluded on July 13 by consensus, with formal adoption of the compact slated for December in Marrakech, Morocco. A joint civil-society statement at the conclusion of the negotiations highlighted some of the significant achievements:
working to end child detention;

expanding regular avenues for migration and measures for regularization as a way to increase safe, orderly, and regular migration and reduce vulnerabilities;

emphasizing community-based alternatives to detention and not promoting detention as a deterrent to irregular migration;

protecting migrants in situations of vulnerability, including those fleeing slow and sudden natural disasters, the adverse effects of climate change and environmental degradation;

safeguarding the rights of children by adhering to the principle of the best interest of the child at all times and ensuring their protection and access to sustainable solutions;

ensuring decent work and labor rights;

promoting concrete gender-responsive policies and the empowerment of women as agents rather than from the lens of victims;

guaranteeing due process, individual assessment and effective remedy in return procedures by upholding the prohibition on collective expulsion and the principle of non-refoulement;

strengthening the collection of data on migration to better inform humane policy responses in a manner that respects the right to privacy;

investing in sustainable development at national and local levels in order to honor the right of migrants to live and support their families in their countries of origin; and

cooperating to provide international protection to migrants in situations of vulnerability at borders

.

They also noted: "Unfortunately, the compact falls short in several important areas and in some aspects steps away from current international standards and regional practice. For example: we regret that no stronger language could be achieved on the non-criminalization of migrants and of those who provide support to them, on firewalls, access to basic services and on full labor rights and freedom of association for irregular migrant workers."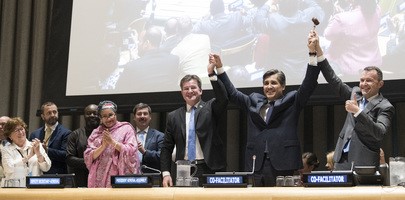 At a news conference hailing the agreement, Miroslav Lajčák, president of the 72nd Session of the General Assembly, said, "The reality is that migration is here. It has been here for centuries. And it will be here for centuries more. And this agreement addresses this reality. And it offers a way to deal with it."

Miroslav Lajčák, president of the 72nd session of the General Assembly, and co-facilitators for the Global Compact on Migration process: Juan José Gómez Camacho, permanent representative of Mexico, and Jürg Lauber, permanent representative of Switzerland, hold up the gavel at the end of the meeting.
---
Lutheran state advocacy efforts across the country

Find out all about the vast and incredibly important work and top priorities of Lutheran state advocacy networks across the country by visiting the ELCA Advocacy Blog.
---
(To view this email in your web browser, click here.)

This email was sent to members and friends of the Evangelical Lutheran Church in America.
To update your email address or your communication preferences, please click here.
To ensure that you continue to receive these emails, please add us to your address book or safe list.

© Evangelical Lutheran Church in America, 8765 W Higgins Rd, Chicago, IL 60631 800-638-352
Home | Privacy Policy | Sign up for Action Alerts | Unsubscribe