Advocates respond during extended SNAP comment period
When new information from the Department of Agriculture was highlighted, estimating that more than 800,000 students' access to free and discounted meals would be discontinued if a proposed rule change to the Supplemental Nutrition Assistance Program (SNAP) was adopted, Lutherans used an extended comment period to express their opinions.
More >>
Policy NOTES

Paris Agreement withdrawal reaction
Religious and community partners are deeply concerned by the United States' formal withdrawal from the Paris Agreement as announced Nov. 4 by the Trump administration. Global cooperation is required to address this critical moment in time. Future generations will live with profound impact of the actions we take today.

Global Health Security Act commitent
In the wake of more pandemics, such as HIV, SARS, Avian flu, Ebola and Zika, more action is needed from the global community to address the health care needs of our communities. If passed, the bipartisan Global Health Security Act of 2019 (H.R. 2166) would revitalize U.S. government commitment to advancing global health security.

Support for peace in South Sudan
For the past six years, a power struggle among different political and military factions in South Sudan has subjected its people to a high level of violence. Hundreds of thousands of South Sudanese have been killed, and millions have been displaced. In late October the U.S. Senate introduced a resolution (S. Res. 371) to reaffirm U.S. government support for South Sudan.

Webinar to increase ELCA creation care
The ELCA is responding as stewards of God's good creation, and we need more #CreationCareAmbassadors to spread enthusiasm and information and to help strengthen our response. You can learn more on Dec. 11 from the free webinar "ELCA Caring for God's Creation Today: Pass It On!"
Action Alerts



*new* SUPPORT THE GLOBAL HEALTH SECURITY ACT
A disease outbreak in a single country can easily spread across borders and become a global pandemic. Bolster the way the U.S. government works to prevent, detect and respond to global pandemics.
More >>



*new* ACT TO SUPPORT VETERANS
In our prayers and in our actions, we thank our veterans. Let us take action by asking Congress to protect programs that address the needs of veterans and equip them as they return from service.
More >>





URGE CONGRESS TO PASS THE GLOBAL FRAGILITY ACT

A bipartisan group of lawmakers introduced this legislation that seeks to improve the capacity of the U.S. government to identify and address root causes of violent conflicts around the world.
More >>





RENEW CHILD NUTRITION REAUTHORIZATION THIS YEAR
Our congregations, ministries and members have seen firsthand the importance of school meals to fighting childhood hunger. Urge Congress to put child nutritional programs on a firmer foundation.

More >>



Featured Resources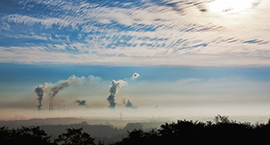 Resource:
Carbon Pricing Basics

Many of us are concerned about greenhouse gas emissions. Alarm bells sound as we witness environmental degradation at a distressing pace. Carbon fees and dividends are among several possible policy tools to mitigate the impact of climate change, but implementing any such policy tools presents many challenges. This resource provides background.

Learn more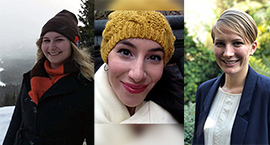 Blog:
Hunger Advocacy Fellows move past obstacles

In a world where 820 million people go hungry, there never seems to be a lack of opportunity to support our neighbors. However, sometimes there's an obstacle to discovering how to show that support in ways that provide effective and lasting solutions. ELCA Hunger Advocacy Fellows engage in leadership development and faith formation to confront the challenge.

Learn more
Dates of Note


16 Days of Activism Against Gender-Based Violence
This is an annual international campaign that kicks off on the International Day for the Elimination of Violence against Women and runs until Human Rights Day.


Webinar — ELCA Caring for Creation Today: Pass It On!
Hosted by ELCA Advocacy with our collaborator Blessed Tomorrow, hear the latest and consider being an ELCA #CreationCareAmbassador.