American Rescue Plan
Passage of the American Rescue Plan Act of 2021, signed by President Biden on March 12, was shaped by input of many constituents, including Lutheran voices. Thank you for your advocacy! ELCA federal priorities for advocacy action were emphasized through many individual, leadership and coalition actions. Elements in resulting legislation of critical issues, emphasized in our advocacy for a stronger and more equitable recovery, are expanded in "Provisions in the American Rescue Plan."
More >>
Policy NOTES

Global COVID-19 vaccination
President Biden recently announced the U.S. will contribute $4 billion to COVAX-- a global vaccine initiative which is co-led by the World Health Organization. Two billion of those funds were scheduled for distribution at the end of February, the remaining two billion will be distributed in the coming months and through 2022.

Public Charge Rule blocked
On March 9, the 2019 Public Charge Rule was blocked permanently nationwide. The rule was found to increase the likelihood of families forgoing applying for benefits like SNAP, Medicaid and public housing out of concern for the consequences on a family member's immigration status application. Many Lutherans shared public comments opposing the rule when it was introduced.

Eviction moratorium
A federal judge in Texas last month ruled that the Centers for Disease Control and Prevention eviction moratorium issued by Congress is unconstitutional. Though no injunction was set in place, the current moratorium is still set to end this month, impacting millions of families and presenting immense challenge to church shelters already stretched thin nationwide.

Community Health Centers
Community Health Centers (CHC's) across the country are important access points for affordable and quality healthcare. As part of the federal COVID-19 response, the administration has launched a vaccine distribution program through CHCs to better reach identified individuals experiencing homelessness, migrant and seasonal. farm workers, and people with limited English proficiency.
Action Alerts



VIOLENCE AGAINST WOMEN ACT REAUTHORIZATION
The Violence Against Women Act (VAWA) is an essential tool in combating gender-based crimes, including domestic violence, human trafficking, sexual assault, and other forms of violence against women.
More >>



SUPPORT LEGISLATION TO KEEP WOMEN AND GIRLS SAFE
A bipartisan group of legislators has recently introduced the Safe from the Start Act of 2021, a bill to improve our capacity to prevent gender-based violence and provide early interventions in across the world.
More >>





IMMIGRATION REFORMS AND CITIZENSHIP PATH FOR IMMIGRANTS
After decades of missed opportunities, Congress is on the verge of passing immigration reforms, including a pathway to earn citizenship.
More >>





SUPPORT THE EQUALITY ACT
The House has passed the Equality Act (H.R. 5). The bill would add "sexual orientation" and "gender identity" to the classes protected against discrimination by the Civil Rights Act of 1964.

More >>



Featured Resources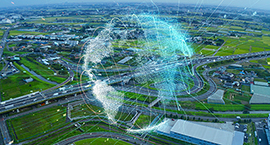 Resource: Just Transition to a sustainable future
By addressing the root causes of climate change and building resilience and sustainability in all sectors, we can provide a foundational basis for a just transition to a livable future. This resource explores the idea of just transition and specifies action steps we can take.

Learn more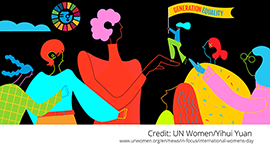 Blog: Presence to equal leadership
The International Women's Day 2021 call, #ChooseToChallenge, is taken up in this post, bringing Central European experience to helping forge a gender equal world from our guest blogger who urges women to "start talking… Because equality is for everyone."

Learn more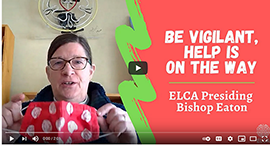 Blog: Vaccine confidence guidance
Vaccination hopes, fears and falsehoods are around us in this time of heightened anxiety. These excerpts from "'All in' Against COVID-19: FAQ and Guide to Supporting Vaccine Confidence for Faith and Community Leaders" respond to many frequently asked questions.

Learn more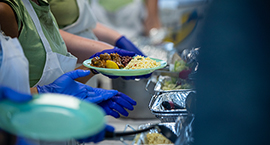 Blog: Cut child poverty in half? It could happen
Major impact is anticipated from refundable tax credit proposals passed in the American Rescue Plan. The ELCA World Hunger program director for hunger education helps us understand why tax credits such as EITC and CTC make cutting child poverty in half "entirely possible."

Learn more
Dates of Note

ECUMENICAL ADVOCACY DAYS
Together, passionately advocate and reimagine a world that lives out the values of justice, equity and the beloved community. The ELCA presents, gathers Lutherans, and is a planning partner.


AMERICAN CLIMATE LEADERSHIP SUMMIT
Connect with 1,000+ climate leaders, local to international and across sectors of society, to help move America along the solutions path faster. The ELCA is a planning partner.