Welcome to Hannah Pearl's YAGM Fundraising Page!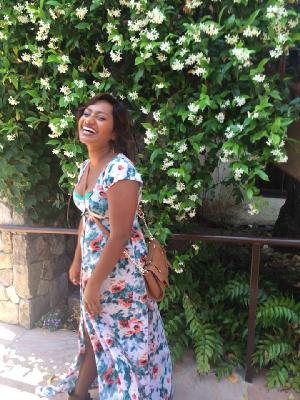 Dear family, friends and loved ones,
Growing up as a PK, I experienced a tumultuous relationship with the church and my faith. As it often is with being part of a community without choice, the relationship was loving, strained, giving, painful, and often isolating. Being inspired by the worldview of justice and advocacy in the action, formed by my home church - The University Lutheran Chapel in Berkeley, CA, and the diversity of relationships built through the ELCA Glocal Musician's program, I felt called back by the bold voices within the church who are at work in the world demanding change through word and on the ground. The YAGM program drew me in by becoming an opportunity to experience that deep sense of accompaniment by dedicating a year of my life to be in community and service in Central Europe.
Each young adult in YAGM Central Europe is involved in congregational life of an Hungarian Lutheran Church (Magyarországi Evangélikus Egyház) and works throughout the week in one or more Lutheran-run institutions. In each unique context throughout Hungary, volunteers are connected explicitly or implicitly with members of Roma communities.
I hope that you can support my call to serve as a volunteer for the ELCA's Young Adults in Global Mission program by contributing to the goal of raising at least $5,000 towards the program as a whole. Please help me reach my goal by supporting my fundraising efforts with a donation today. Through your donation, you join me on this journey as I grow in my own faith and walk in partnership with our global companions. I am thrilled to think about the ways in which this year will form and transform me.
Thank you for joining me and for your support – every gift truly matters!
Love and light,
Hannah Pearl
About Young Adults in Global Mission

The ELCA's Young Adults in Global Mission program provides young adults, ages 21-29, the opportunity to grow in their faith and work in partnership with our global companions. Young adults in the program serve in churches, schools and social service ministries. Currently the program is engaged in work in Argentina/Uruguay, Australia, Cambodia, Central Europe, Jerusalem/West Bank, Madagascar, Mexico, Rwanda, Senegal, Southern Africa and the United Kingdom.
The total cost for one young adult in the program is $15,000. Each young adult is tasked with raising a minimum of $5,000 to help support their year of service. The ELCA commits to raising the additional $10,000 per volunteer through generous congregations and donors. If more than $5,000 in gifts is received, the additional funds will be help to support other young adult volunteers and ensure that there is a sustainable source of revenue for future the Young Adults in Global Mission program.
View More
Achievements
No Badges Have Been Earned
Fundraising Honor Roll
Devarapalli Family in US & India
Pastor Anne & Jim Carlson
Michael and Miriam Bennett
Kathleen Kook and Maureen Maloney
Andy Lang and Linda Kennedy

I Gave
If you think this page contains objectionable content, please inform the System Administrator.