Goal: $75,000.00
Companions: Andhra Evangelical Lutheran Church, Christian Medical Association of India, Evangelical Lutheran Church in Madhya Pradesh
Areas of impact: Andhra Pradesh and Madhya Pradesh
India facts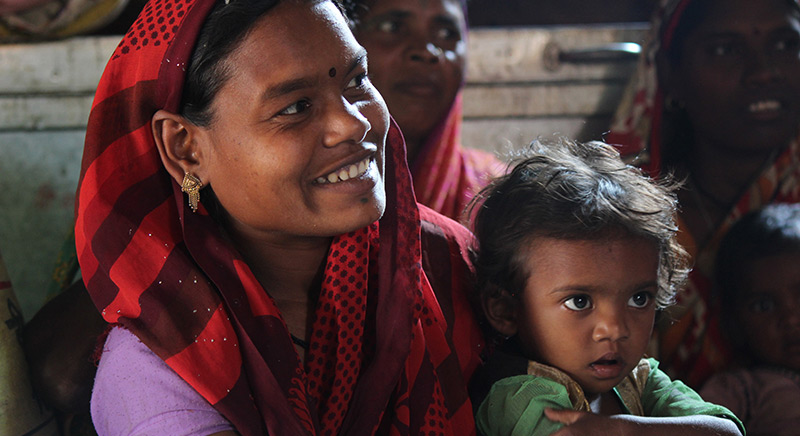 Capital: New Delhi
Population: 1.3 billion
Interesting fact: Nearly 70 percent of rural families in India depend on agriculture for their livelihoods.
Did you know? The percentage of poverty in India has fallen from 37.2 percent in 2004 to 21.9 percent in 2011.
The situation
According to the National Crime Records Bureau of India, a crime against a woman is committed every three minutes in India.
Women and girls in India often face unequal access to educational and employment opportunities, which puts them at risk for vulnerable situations that could have potentially life-threatening consequences.
In fact, gender inequality in education, employment and social policies can make women and girls more susceptible to poverty and poor health. Without fair access to education, women may not have the information they need about preventive health care or opportunities for meaningful employment. This combination can leave many Indian women struggling with household expenses that can contribute to long-term poverty and increase vulnerability to violence and exploitation.
That's why ELCA World Hunger is partnering with our companions in India to protect women's rights and improve the quality of life for all.
Response + Impact
Through your gifts, our companions can respond to gender inequity by addressing its root causes - violence against women, unequal access to education and income, and lack of quality health care, especially for expectant mothers and women living with HIV or AIDS.
Working with our companions, the Andhra Evangelical Lutheran Church, the Christian Medical Association in India, and the Evangelical Lutheran Church in Madhya Pradesh, ELCA World Hunger will support programs that:
Raise awareness about gender-based violence.
Provide legal, medical and psychological assistance to survivors of domestic violence.
Teach vocational skills like embroidery, tailoring and entrepreneurship to help women start small businesses.
Educate women on preventive health, hygiene and sanitation, and the environment.
Together, these programs will help women in India protect their rights, ensure their well-being and that of their communities, and pursue a just world where all are fed and safe.
Join ELCA World Hunger and our companions as we work together for justice in India. Make a gift today.
Your gifts will support these life-saving, life-changing programs of ELCA World Hunger in 2018. If funds raised for a specific program exceed the goal, the funds will be used to address a similar need in that country or region.