Goal: $33,000.00
Companions: Evangelical Lutheran Church in Malawi
Areas of impact: Karonga, Lilongwe, Madisi, Mangochi
Malawi facts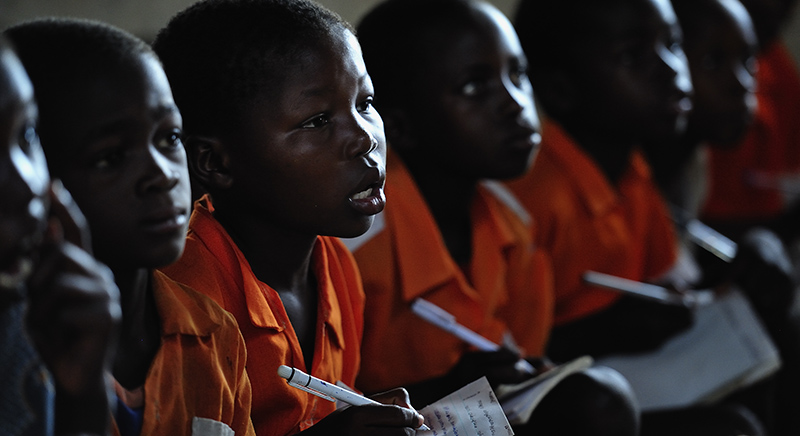 Capital: Lilongwe
Population: 18 million
Interesting fact: Lake Malawi is home to more species of fish than any other lake in the world.
Did you know? The percentage of poverty in Malawi was 50.7 percent in 2011. This is down from 52.4 percent in 2004.
Goal met! The fundraising goal for this project has been met. You may continue to give towards this project; your gifts will support similar needs in Malawi.
The situation
Pervasive educational inequity is a root cause of hunger in Malawi and that's why the church is stepping in to help address this urgent need.
In the Mangochi District of Malawi, less than 4 percent of the population has completed primary education. The literacy rate is 45 percent—the lowest in the country—due to a lack of access to educational opportunities. Not being able to read makes it challenging to find work, manage money or earn an income to feed and sustain a household.
People living in low-income households have fewer economic opportunities and less access to health services, including effective prevention methods to protect against malaria and HIV and AIDS.
Working with the Evangelical Lutheran Church in Malawi, a fast-growing church of over 100,000 members, ELCA World Hunger will expand educational programming around Malawi, especially in Mangochi, Karonga, Lilongwe and Madisi.
Response + Impact
By starting with the basics, like early childhood education, adult literacy classes and vocational training, and adding programs focused on leadership, life skills and entrepreneurship, the church in Malawi is addressing literacy and educational needs head-on.
Empowering vulnerable households increases their access to adequate food supplies, health services and quality education. In turn, our neighbors are more likely to take advantage of these services, thereby reducing malnutrition, promoting good health and increasing childhood development and adult literacy. Lastly, having the knowledge about and access to these life essentials means families recover more quickly in emergency situations.
When children have nutritious food and access to early childhood education, they are better prepared to learn to read.
When teens get involved in leadership training, they are more likely to stay in school.
When parents participate in entrepreneurship classes and receive adult literacy training, they are equipped to support their families through their small businesses.
When we as a global Lutheran church come together to fight the root causes of hunger, we can make an impact.
By supporting our companions in Malawi with your prayers and financial gifts, you can walk alongside them as they equip themselves with the education and training needed to break the cycle of hunger and poverty.
Your gifts will support these life-saving, life-changing programs of ELCA World Hunger in 2018. If funds raised for a specific program exceed the goal, the funds will be used to address a similar need in that country or region.