My Heart is in the Holy Land!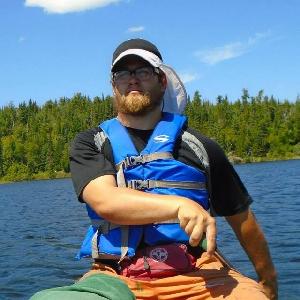 Hey y'all!
It is with great excitement that I have accepted the opportunity to serve as a Young Adult in Global Mission volunteer in the Holy Land starting in August. I will be one of more than 90 young adults serving on behalf of the ELCA in 11 different country programs around the world!
As part of accepting this call, I am asked to raise at least $5,000. Please help me reach my goal by supporting my fundraising efforts with a donation today. Through your donation, you join me on this journey as I grow in my own faith and walk in partnership with our global companions. I am thrilled to think about the ways in which this year will form and transform me.
Thank you for joining me and for your support – every gift truly matters!
About Me
My home congregation is Concordia Lutheran Church in Duluth, Minnesota. I attended Sunday school, confirmation, mission trips, and youth group there. In 2012, during my freshman year of university, I became the high school youth director at Concordia. I loved this position because I was able to hear stories, learn from, and help guide an amazing group of young people!
Outdoor ministry has also had a profound impact on my faith journey. I grew up attending Camp Vermilion in Cook, Minnesota. Growing up, my week at camp was always a highlight of my year. My former counselors did a fantastic job of modeling what it is like to be a Christian. The mentorship that I received while I was a camper has helped me to become the person that I am today. My time at camp inspired me to work at Voyageurs Lutheran Ministry and Luther Park Bible Camp in order to help other young people grow in their faith. I am strongly considering a career in outdoor ministry once I return from my year of service.
I would not have been called to a year of service if it was not for my time at my home congregation and at camp. I am feeling called to serve because I want to learn from another culture. During my year in the Holy Land, I will walk alongside the members of my host community. I cannot wait to hear the stories, experience the culture, and enjoy the local cuisine (I really like food)! This year will transform me and I am excited to see how God uses me while I'm abroad.
I will have a blog that will document my year in the Holy Land. Even if you cannot donate money, I hope that you will consider reading my blog, so that you can share in my experiences!
About Young Adults in Global Mission
The ELCA's Young Adults in Global Mission program provides young adults, ages 21-29, the opportunity to grow in their faith and work in partnership with our global companions. Young adults in the program serve in churches, schools, and social service ministries. Currently, the program is engaged in work in Argentina/Uruguay, Australia, Cambodia, Central Europe, Jerusalem, Madagascar, Mexico, Rwanda, Senegal, Southern Africa and the United Kingdom.
The total cost for one young adult in the program is $15,000. Each young adult is tasked with raising a minimum of $5,000 to help support their year of service. The ELCA commits to raising the additional $10,000 per volunteer through generous congregations and donors. If more than $5,000 in gifts is received, the additional funds will help to support other young adult volunteers and ensure that there is a sustainable source of revenue for future the Young Adults in Global Mission program.
View More
Achievements
No Badges Have Been Earned
Fundraising Honor Roll
Greg and Delores Grunwald
Kurt and Shelley Michalicek
I Gave
If you think this page contains objectionable content, please inform the System Administrator.