Welcome to Lauren Achen's Journey to Cambodia!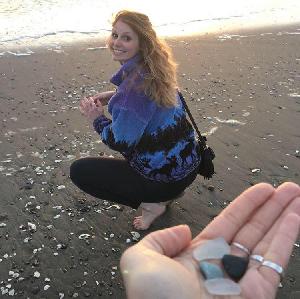 Support my call to serve as a volunteer for the ELCA's Young Adults in Global Mission program!
It is with great excitement that I have accepted the opportunity to serve as a Young Adult in Global Mission volunteer in Cambodia starting August 2018. I will be one of more than 85 young adults serving on behalf of the ELCA in 11 different country programs around the world!
As part of accepting this call, I am asked to raise at least $5,000. Please help me reach my goal by supporting my fundraising efforts with a donation today. Through your donation, you join me on this journey as I grow in my own faith and walk in partnership with our global companions. I am thrilled to think about the ways in which this year will form and transform me.
Thank you for joining me and for your support – every gift truly matters, and if you are unable to donate I simply ask for your thoughts and prayers for myself and the other YAGM volunteers.
About Young Adults in Global Mission

The ELCA's Young Adults in Global Mission program provides young adults, ages 21-29, the opportunity to grow in their faith and work in partnership with our global companions. Young adults in the program serve in churches, schools and social service ministries. Currently the program is engaged in work in Argentina/Uruguay, Australia, Cambodia (MEEEEEE!), Central Europe, Jerusalem/West Bank, Madagascar, Mexico, Rwanda, Senegal, Southern Africa and the United Kingdom.
The total cost for one young adult in the program is $15,000. Each young adult is tasked with raising a minimum of $5,000 to help support their year of service. The ELCA commits to raising the additional $10,000 per volunteer through generous congregations and donors. Donations received over the $5,000 minimum will be used to support other young adult volunteers and ensure there is a sustainable source of revenue for the future of the Young Adult in Global Mission program.
My Journey to this Point
I've been so blessed to have been given this chance to work with the ELCA in Cambodia. After I graduated college in 2015 I became very busy in the "adult world". About 2 years ago I applied to a different program abroad, however, I didn't feel that I was ready for something of this nature. The past 6 months have given me a lot to think about in terms of my occupation, purpose, happiness, and future. When I heard about this opportunity I knew that it was right. It was the right time in my life, the right organization, and something that would challenge me and continue to help me grow. I'm really looking forward to the overall experience; to live simply and work with those in the ELCA's Young Adult in Global Mission (YAGM) program in the community chosen for me through accompaniment. I invite you to support me through this journey in any way you feel called to do so. Most importantly are your ongoing prayers for me as well as other YAGM members serving abroad; however, financial support is also appreciated. I love you all and I am so grateful to have so many individuals in my life that love and support me!

View More
Achievements

"Working Together" - Raised $2500
Raised $2500!
Fundraising Honor Roll
Steve and Cameron Bennett
Jeffrey Wayne, Karyn Quan-Clinical Trials Research
Joan and Karl Stockbridge
Julie Hettig and Scott Warren
Tony Freitas & Susan Bennett-Freitas
Susan Achen and Jim Sechrist
I Gave
If you think this page contains objectionable content, please inform the System Administrator.