Welcome to Zach Croonquist's Personal Page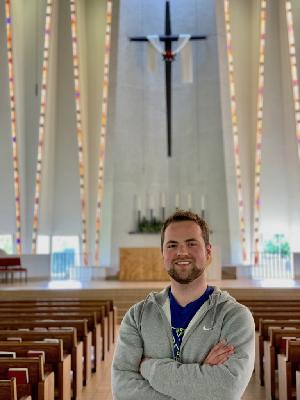 Greetings!
I am incredibly excited to announce that I have accepted the opportunity to serve as a Young Adult in Global Mission (YAGM) volunteer in Central Europe starting this August! YAGM is a year-long service program operated by the Evangelical Lutheran Church in America (ELCA) that sends 70+ young adults into service in 9 different countries every year. My specific placement in Central Europe is Belgrade, Serbia where the majority of my work will be with the Center for Youth Integration (CYI). The CYI serves marginalized young people in Belgrade and surrounding areas. One of the ways I will serve with the CYI is in one of the drop-in centers which provide street-involved children and youth a safe space to do homework, participate in activities and eat healthy meals.
One of the many things I love about YAGM is its guiding principle of accompaniment. In the context of this program, accompaniment means "walking alongside global companions in a manner that practices mutuality, interdependence and solidarity." In other words, I'm not going to Central Europe to start anything new, or to "fix" anything. My purpose this next year is to support the ministries and programs that already exist and to simply be present with the people in the communities I will be joining.
Historically, Christianity has had a harmful and divisive presence through much of its 'mission' work, and I believe it is incredibly important to reflect on the dogmas that informed and continue to inform detrimental "othering," and unloving pursuits. That said, another important part of my work will be to militate against destructive narratives of exclusion and division perpetuated by the Church by embodying a message of love, hope, and reconciliation.
Here's how you can join me on this transformative year of service!
Every YAGM volunteer is asked to raise at least $5,000 to support their year of service. Please consider supporting my fundraising efforts with a donation today! Through your donation, you join me on this journey as I grow in my faith and walk alongside our global companions. However, if supporting me financially is not an option for you, your thoughts, prayers, encouragement, and words of wisdom are also deeply appreciated!
Thank you for joining me on this important year and for your support!
God's blessings to you!
-Zach
Want to donate via check?
Make the check payable to "ELCA Global Mission"

In the memo line write "YAGM Zach Croonquist GCS 3508"

Mail the check to: ELCA Gift Processing Center, P.O. Box 1809, Merrifield, VA 22116-8009
More About Young Adults in Global Mission (YAGM)
The ELCA's Young Adults in Global Mission program provides young adults, ages 21-29, the opportunity to grow in their faith and work in partnership with our global companions. Young adults in the program serve in churches, schools and social service ministries. Currently the program is engaged in work in Argentina/Uruguay, Australia, Central Europe, Jerusalem/West Bank, Madagascar, Mexico, Rwanda, Senegal, and the United Kingdom.
The total cost for one young adult in the program is $15,000. Each young adult is tasked with raising a minimum of $5,000 to help support their year of service. The ELCA commits to raising the additional $10,000 per volunteer through generous congregations and donors. If more than $5,000 in gifts is received, the additional funds will be help to support other young adult volunteers and ensure that there is a sustainable source of revenue for future the Young Adults in Global Mission program.
View More
Achievements
No Badges Have Been Earned
Fundraising Honor Roll
Gustavus Service Scholarship
Cara and Scott Croonquist
Ted, Julie, Heidi and Kirsten Johnson
Michelle and Steve Kleene
Amanda Croonquist & Ethan Nagel
I Gave
If you think this page contains objectionable content, please inform the System Administrator.