About
The Evangelical Lutheran Church in America (ELCA) is one of the largest Christian denominations in the United States with more than 3.8 million members in 10,000 congregations across the United States, the Caribbean and the U.S Virgin Islands. Known as the church of "God's work. Our hands," the ELCA emphasizes the saving grace of God through Jesus Christ.
We are a church that rolls up our sleeves and gets to work. Team ELCA is a way for members and supporters to take a stand in the fight against hunger and poverty with their own fundraising efforts. Together, we accomplish much more than we ever could alone.
About Team ELCA
Team ELCA allows you, supporters of and advocates for ELCA ministries, to invite your friends, family and connections to "join the team" in support of the ministries you care about. Together, we accomplish much more than we ever could alone. At this time, ELCA World Hunger is the only ELCA ministry fund available through Team ELCA. We do hope to add other funds to the Team within the next few years, so stay tuned.
About ELCA World Hunger
God richly provides for our daily bread — the earth can produce enough to feed everyone. Yet 870 million people — that's one out of nine people in our world today - are hungry.
As members of the ELCA and through our gifts to ELCA World Hunger, we commit to pursuing a world of justice where all are fed.
Community by community
ELCA World Hunger's approach is deeply relational and rooted in listening. As a long-standing presence in communities in nearly 60 countries, including the United States, we steer clear of "one-size-fits-all" answers and have enormous respect for local context, local expertise and local ingenuity. Hallmarks of this work include: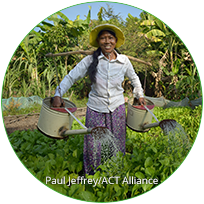 Agriculture and nutrition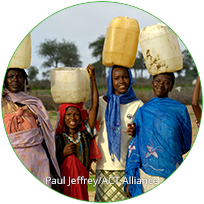 Water and sanitation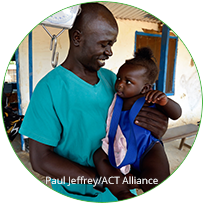 Health care and prevention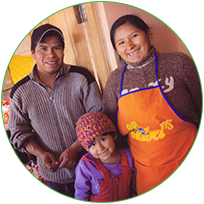 Income and savings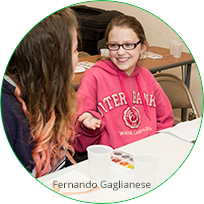 Education and training
As we walk alongside our partners and companion churches, we support one another in identifying and tailoring solutions that can put an end to hunger for the long term.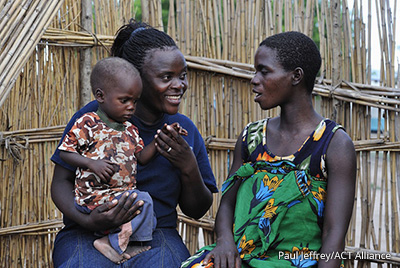 In addition to providing emergency food to villages hit hard by drought and food insecurity, Evangelical Lutheran Development Service in Malawi helps farmers switch to alternative, drought-resistant crops, and improve irrigation systems to increase crop yields. This work is supported by your gifts to ELCA World Hunger.
How gifts are used
We are good stewards of your resources, holding administrative and fundraising costs at less than 10 percent — among the lowest of any organization working in the field of hunger.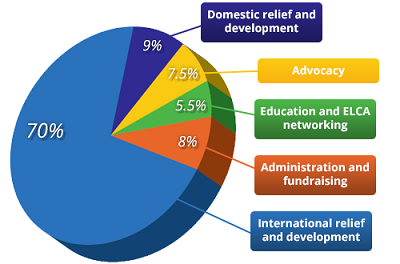 When you support ELCA World Hunger through your gifts of time, talent and finances, you join an unparalleled worldwide network of people working for change. Working through Lutheran companion churches and trusted partners like The Lutheran World Federation, Church World Service, Lutheran World Relief, our gifts reach more places, more effectively, than we ever could alone.
Our commitment to fighting hunger goes beyond providing funds to help those in need. We are a publicly engaged church, working for lasting, systemic change. Our commitment to teaching, organizing and mobilizing plays a critical role in supporting and amplifying our hunger work at the grassroots level.
With your support, we can continue to offer the world a thoughtful, tailored and tenacious response to hunger and poverty.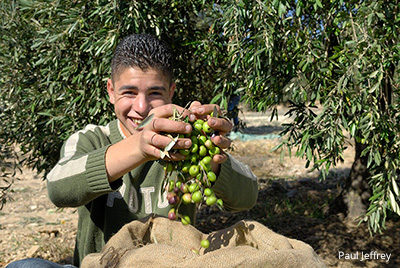 A young man harvests olives from the Mount of Olives in Jerusalem. He is one of 900 students participating in vocational training programs offered by The Lutheran World Federation, supported by your gifts to ELCA World Hunger.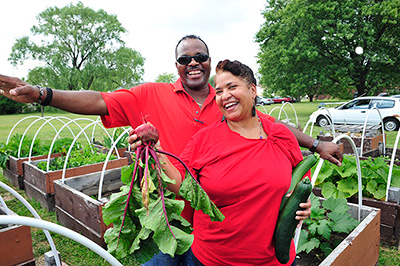 Members of Faith Jubilee Community Church in Country Club Hills, Ill., harvest vegetables from a community garden supported by your gifts to ELCA World Hunger. Your gifts to ELCA World Hunger provide more than 400 grants to food pantries, homeless shelters and other projects in the United States.